The Best Shows to Watch High: 25 Shows That You Will Definitely Like When You Are High
A 2018 research by a media and branding business "found" what cannabis users have known for a long time: cannabis may improve the viewing experience of TV shows. Colors become more vibrant, language is frequently funnier or more dramatic, scenarios that seem unthinkable in real life become possible, and everything on television feels more "depth."
That's why we have prepared the best shows to watch high. If you are wondering «what should I watch while high» then read this article to know the best shows for stoners.
The Great British Bake Off
The first on our list of the best TV shows to watch high is The Great British Bake Off. Cannabis may indeed make you hungry, so why not take a cue from this British (and American) sensation? Watch amateur bakers compete for the title of UK's Best Amateur Baker by preparing cakes, bread, pastries, and desserts. As a bonus, picking sides in reality show contestant conflict and listening to the hosts give out equal amounts of criticism and praise is always entertaining. But, of all the Netflix series, this is a must-see.
Planet Earth
The dulcet voice of biologist, newsman, and narrator David Attenborough as he chronicles the migration of monarch butterflies across the American continent, as well as many other natural phenomena, is relaxing.
A nature docu series may be a good choice for someone venturing towards greener pastures. Others, on the other hand, see nature documentaries as a time to sit back, relax, and marvel at the incredible beauties of our planet.
Cosmos
One more of the cool things to watch while high. If you've had enough of Earth, how about a vacation to the stars? Neil deGrasse Tyson is the Frederick P. Rose Director of the Hayden Planetarium at the New York City Museum of Natural History, and his Cosmos series has been running since 2014.
Sit back with a blunt and ponder the world while watching Cosmos: Possible Worlds or Cosmos: A Spacetime Odyssey, based on the 1980 series by American astronomer Carl Sagan.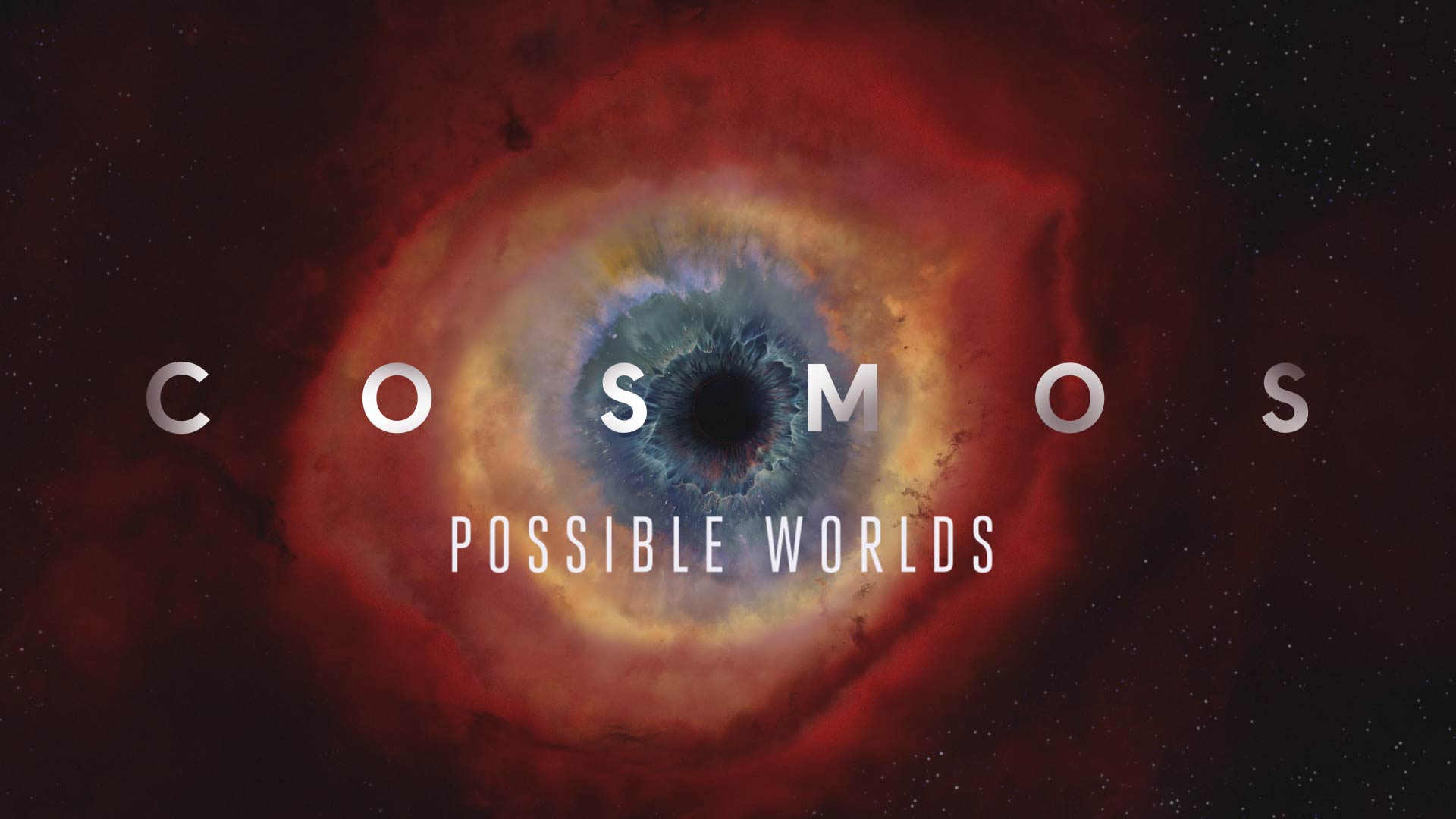 Tidying Up with Marie Kondo
Now that we're all spending more time indoors, it's time to think about those home organizing jobs we've been putting off. Sit down with Marie Kondo, a Japanese organizing guru, and consultant, the next time you have some downtime for a boost of creativity and inspiration. It won't take long for your space to be organized.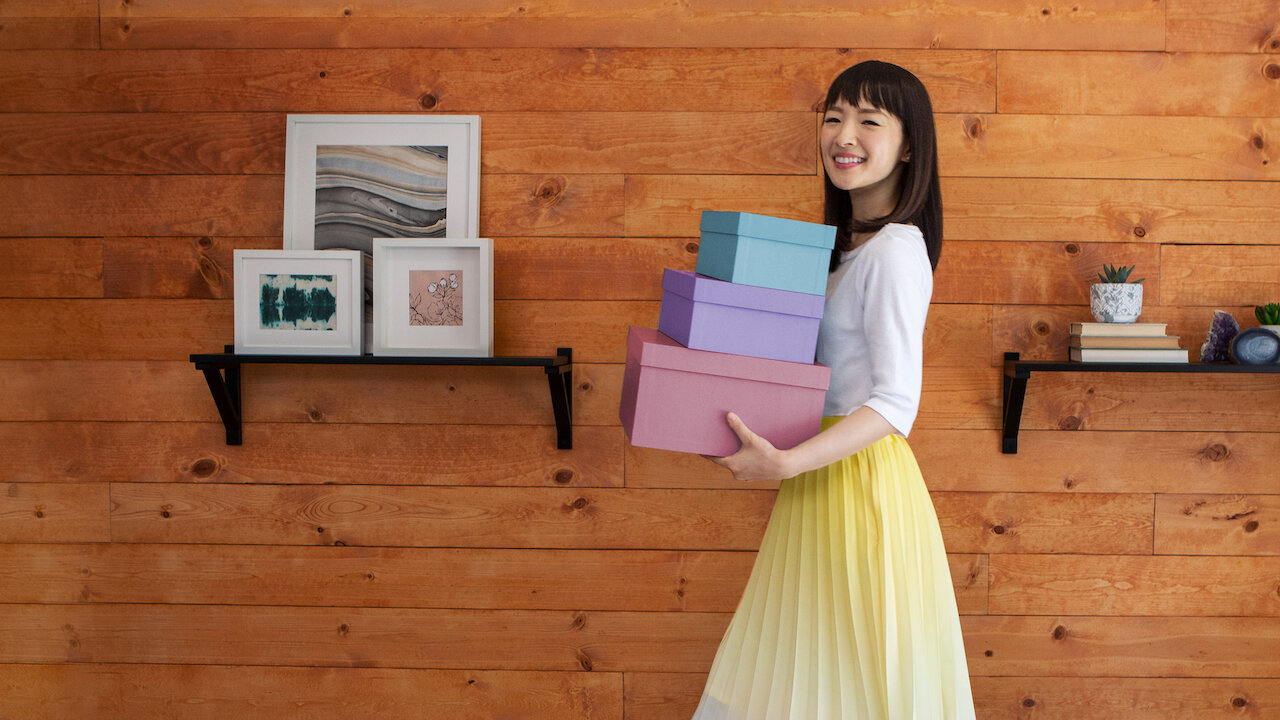 Friends
Some consider this series the best TV show to watch high. Millions of people are binge-watching these still humorous and current episodes more than 16 years after the show's final episode, possibly in an attempt to forget about the world for a moment.
Friends works great as a background comfort TV show as well as a way to relax, unwind, and let the day go.
The Office
Another TV show to watch high is The Office. The backdrop for this iconic mockumentary is the Dunder Mifflin paper firm, which is run by inept and stupid Michael Scott (Steve Carell). The Office, like Friends, provides a reassuring feeling of dysfunctional normalcy as the classic office characters stumble their way through one unpleasant circumstance after another.
Black Mirror
Check out Black Mirror if you're looking for something a little more thoughtful than The Office or Friends. This dystopian science fiction series from the United Kingdom offers a smart, though occasionally unsettling, look at current society and the unintended repercussions of new and untested technology. If you enjoy brainstorming, then Black Mirror is a really good thing to watch high.
Saturday Night Live
SNL, a comedy sketch program in its 46th season, has never shied away from stoner comedy, hiring comedians and hosts upfront about their cannabis usage regularly, including Pete Davidson, Woody Harrelson, and Sarah Silverman, among many others.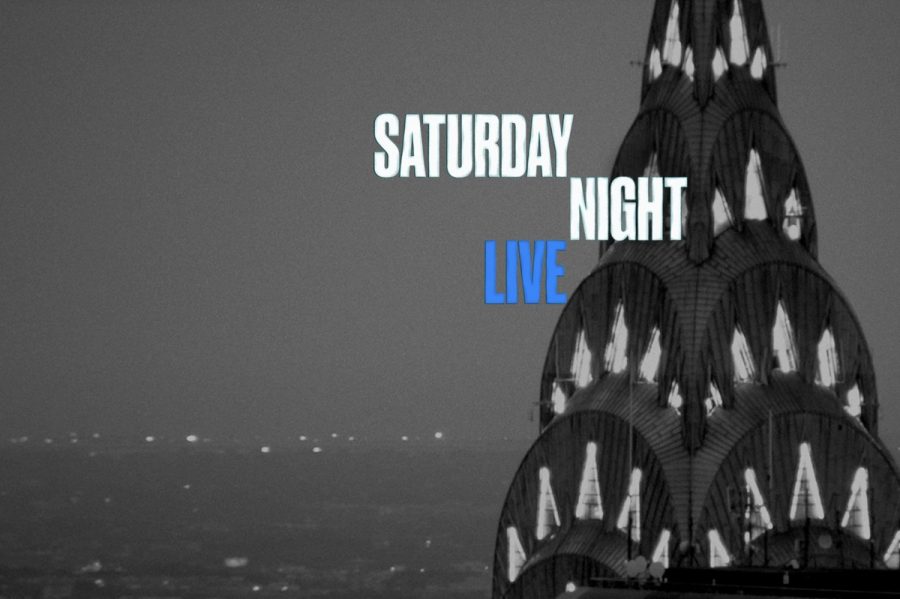 High Maintenance
Do you want to get high while watching a sitcom about stoners and the guy who delivers their weed? Check out HBO's High Maintenance, a show that follows The Guy (Ben Sinclair) and his interactions with clients throughout New York City.
Big Mouth
Check out this smart and edgy series about best friends Nick (Nick Kroll) and Andrew (Andrew Goldman) as they struggle to find out how to deal with the shame and bewilderment of puberty to help you feel better about your own life as a 7th grader. It also includes ghosts and other inanimate objects such as a talking pillow and the Statue of Liberty offering useful, if often perplexing, advice.
The Simpsons
The Simpsons, created by Matt Groening, is the longest-running American comedy, now in its 32nd season. The Simpsons established a sarcastic view of American culture and society across 600 episodes, paving the path for subsequent adult animated programs like Futurama and Bojack Horseman to prosper.
Rick and Morty
Looking for the funniest to watch high? Rick and Morty is a very good choice. Rick Sanchez, a wild and frequently drunk scientist, and his cautious, anxiety-ridden grandson Morty Smith star in this adult science fiction comedy by Justin Roiland and Dan Harmon. Because of its surreal imagery, interstellar voyages, crazy characters, tongue-in-cheek political references, and a not-so-subtle tribute to stoner culture, Rick and Morty is a stoner favorite.
Ultimate Beastmaster
Ultimate Beastmaster is a documentary that follows ultra-athletic athletes from six nations as they seek to master an exceedingly challenging obstacle course. Ultimate Beastmaster is similar to American Ninja Warrior in that it has six distinct versions, each with local actors, comedians, and hosts serving as commentators while athletes fight to master "the Beast" (aka the obstacle course) for a cash reward.
Trailer Park Boys
Bubbles, Julian, and Ricky, inhabitants of a Sunnyvale trailer park and ex-convicts, consume rum and cokes, meddle with local cops, and grow pot in this Canadian mockumentary. The show's producers even launched a cannabis brand called Trailer Park Boys, which recently debuted in Canada's legal cannabis market. Try watching Trailer Park Boys, maybe it will come first on your top of  cool things to watch high.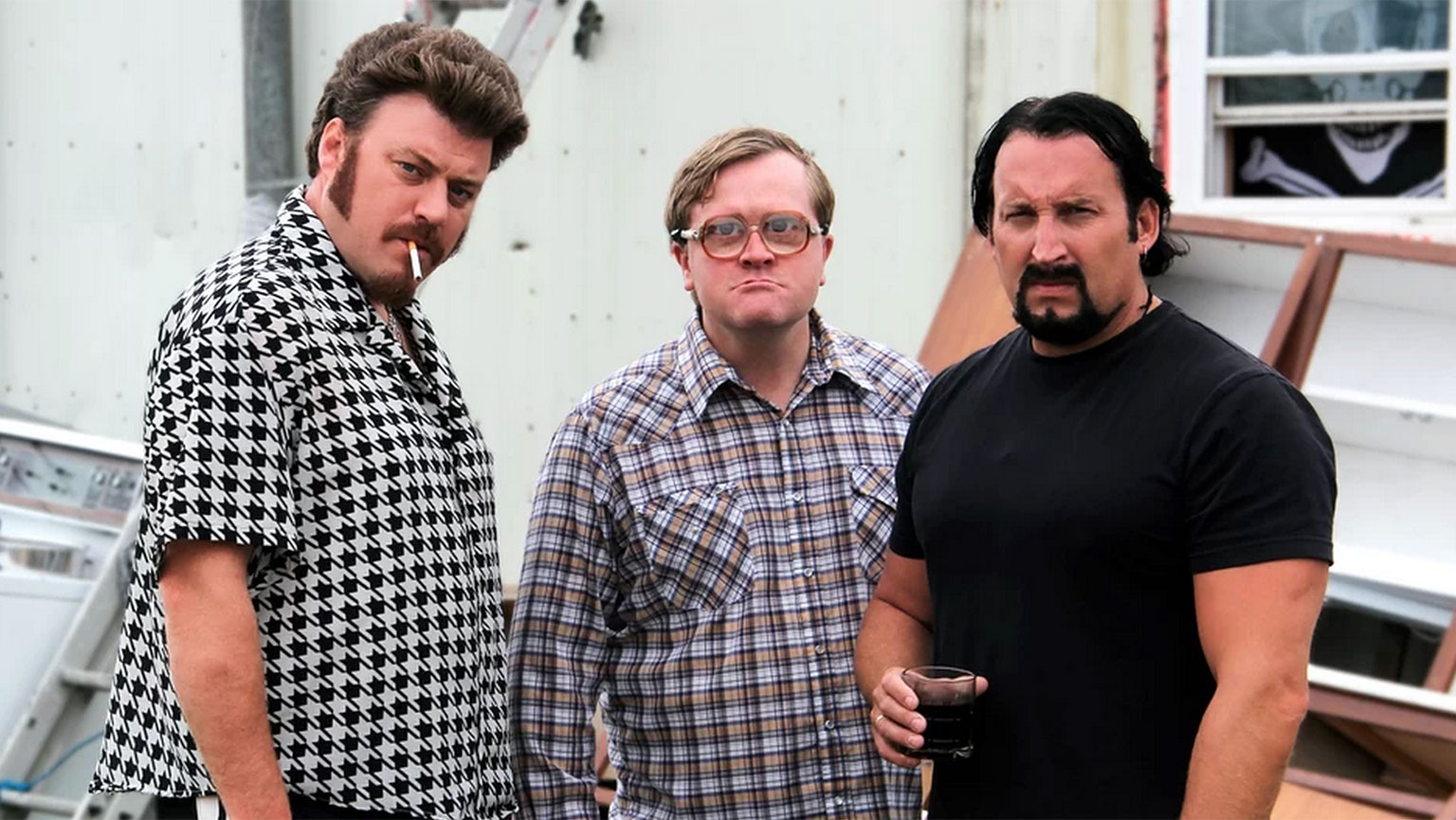 Hannibal
Hannibal's dark and brutal subject may not be to everyone's taste, but due to executive producer Bryan Fuller, gore has never looked so good. Scenes of Hannibal creating delectable-looking dishes with human body parts deserve special mention—who knew cannibalism could be so appealing?
The Amazing World of Gumball
This is one of those shows where you have to see it to believe it. Every figure has a unique animation style, and the combination of colorful paper cutouts and real-world settings may be breathtaking to watch. This is also one of those shows that, while intended for children, is not intended for children.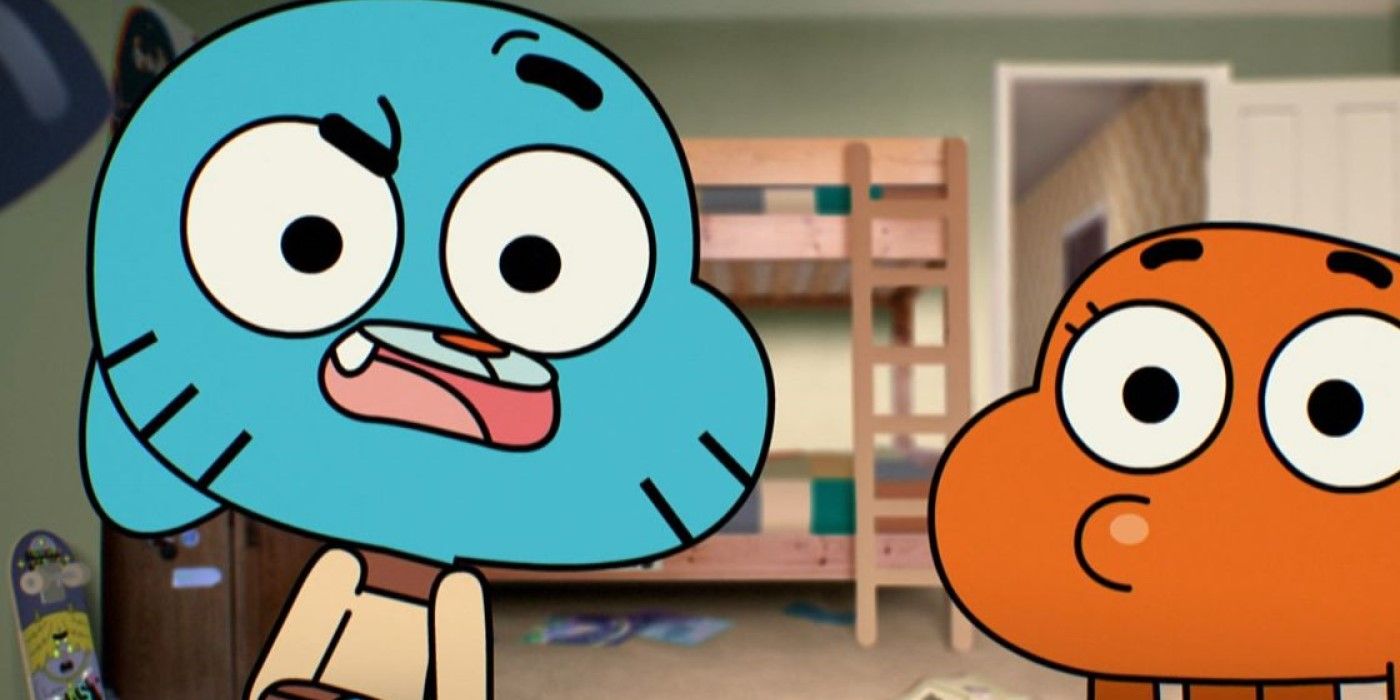 American Gods
American Gods, which is only a few episodes in at the time of writing, delivers yet another stunning perspective on violence, this time from Bryan Fuller. The vivid visuals and colors jump off the screen, adding to the captivating effect of the shocking violence.
Pushing Daisies
Have you seen a pattern with Bryan Fuller's shows? The colors and set design of Pushing Daisies are a delight, and the program has one of the most whimsical tones you'll find in a television show. Unfortunately, the program was one of the many victims of the Writers Guild Strike, and we only got two seasons of this gem.
Home Movies
The dirty, sodden lifestyle shown in Home Movies is ideal for that crossfaded, I-was-really-drunk-and-definitely-shouldn't-have-hit-that-bong high. The show may not have aged well, but given that one of its co-creators went on to create Bob's Burgers, it's worth a shot—even if you're sober.
Off the Air
"We need to produce a program that only people on acid can comprehend," the pitch meeting for Adult Swim's Off the Air must have gone something like this. Each episode is a fantastic combination of videos, all based on a theme, that comes together to provide 10-minute programs of non-stop visual pleasure. Watch this if you're high, but especially if you're tripping.
Utopia
Utopia is one of the best things to watch while stoned, the darkest program on this list, ran for two seasons in the United Kingdom, and covers much of what American television lacks. Even when unspeakably horrible atrocities are being perpetrated, brightly oversaturated colors pervade every scene. The program was supposed to be adapted for HBO by David Fincher, but it never happened.
Les Revenants
The lengthy, protracted shots that only the French can achieve are the first thing you'll notice about this show—and what will keep you riveted to the screen. Extended close-ups of the characters' faces, combined with the great acting, convey feelings that words alone cannot. One of the most gorgeous programs available on Netflix right now.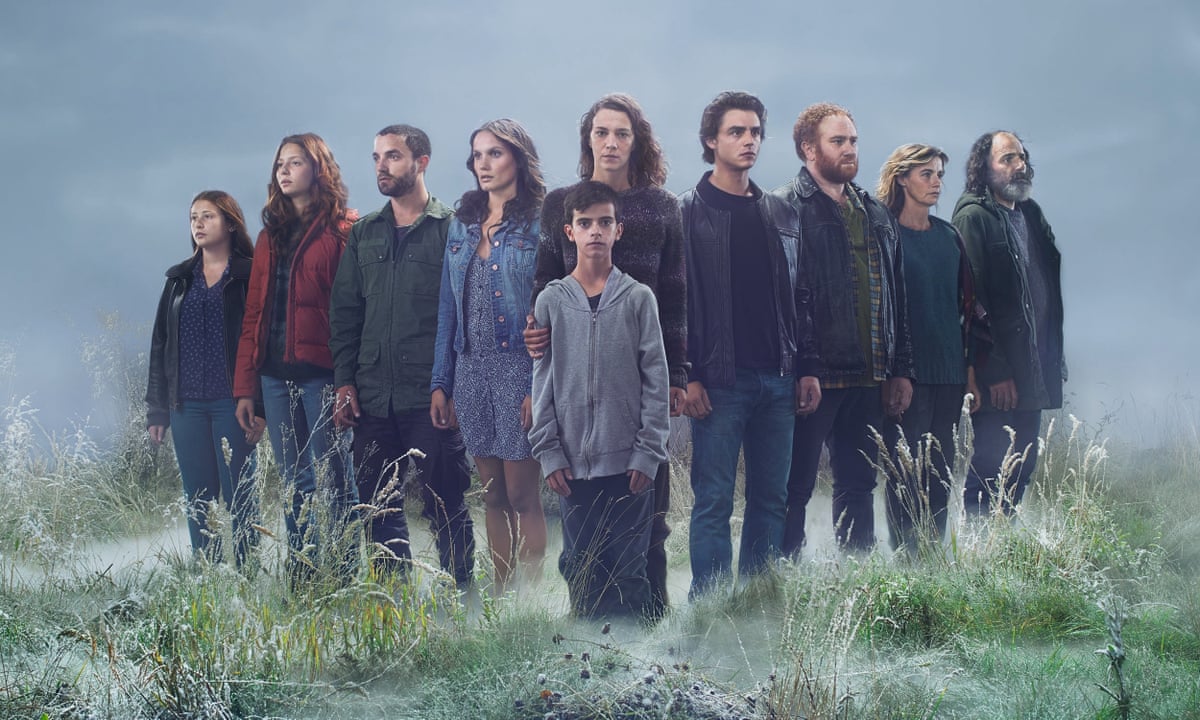 Mr. Robot
Mr. Robot is a wonderful pick if you have a keen eye for cinematography. The programs make extensive use of white space, frequently putting individuals in corners or making them as little as possible. It contributes to a claustrophobic and lonely sensation, which isn't the nicest feeling to have when high, but it's pretty to look at. Some fans speak of Mr. Robot as one of the really good shows to watch while high.
Legend of Korra
The battle sequences in this show are great. While the entire production is gorgeous and worth watching, the fight sequences in this show are incredible. Battles, especially in the later seasons, are captivating displays of elements, great for a late-night smoking sesh.
Samurai Jack
Samurai Jack is a show that depends mostly on graphics rather than language, making it a spectacular visual spectacle. Give your blunt a toke and your eyes a treat with the MA-rated final season comeback, which has been a terrific return to form.
We hope you enjoyed our list of shows to watch while high, and you will no longer need to ask what to watch while high. Smoke weed and enjoy our list of best shows to watch stoned. Also, for fans of cartoons, there is a separate article with stoned cartoon characters. This article can be hilarious when watching these characters, believing that they are high.
Do you like this article?
yes
0
We see you've got what you wanted! Give a feedback!
no
0
We already spotted your angry eyes. Come on, spell it.
All provided content on the blog is presented exclusively for adults (21+ years old)
The content on this channel does not form a professional opinion, recommendation, substitute for consulting a specialist, or receiving medical advice. Cannabis is a dangerous drug, as defined in the Dangerous Drugs Ordinance, for all that assumes. Four Hundred and Twenty does not encourage or recommend consuming any substance and will not be responsible for any such use.